Bonnie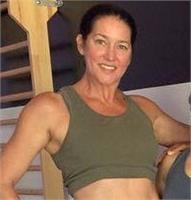 Bonnie instructs the following:
Students learn how to use active stretching to help lengthen and strengthen their bodies and as a result become more aware of their alignment and capabilities. Proper stretching helps prevent injuries, increase energy and contributes to the body being in balance. Skill requirement: NONE. All levels welcome!




This class is all about the strength training and conditioning you'll need to take your repertoire to the next level and nail those dynamic moves. Whether you're just starting our or you've been poling for a while -- this class taken consistently will help you rapidly build your strength and power. Taking Beginner Pole 3 - 5 times beforehand is strongly recommended!




Become a fluid and creative pole dancer in this class; learn how to connect your movements, breathe new life into your flow, and make it all look effortless. We suggest taking 3-5 beginner pole classes before taking this class, so that you have some basic movements under your belt to work with.