Ashleigh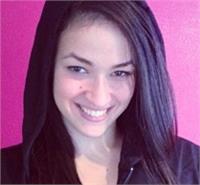 Ashleigh instructs the following:
Students learn how to use active stretching to help lengthen and strengthen their bodies and as a result become more aware of their alignment and capabilities. Proper stretching helps prevent injuries, increase energy and contributes to the body being in balance. Skill requirement: NONE. All levels welcome!




A choreographed dance routine including a spin, a climb, stationary poses, floor work and dance transitions are taught to a specific song in this multi level Pole Dance class. The instructor will tailor the level of difficulty so the varied abilities and needs of beginner, intermediate, and advanced students are respected and addressed. Taking Beginner Pole 3 - 5 times beforehand is strongly recommended!