Ashleigh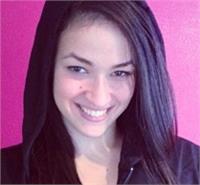 Ashleigh instructs the following:
After taking your Pearl classes, lean into the dance element of pole fitness. Pole'ography is a choreographed dance routine created by the instructor including intermediate spins, climbs, poses, floor work and dance transitions. This class is a fun wild card. The choreography may be fun and upbeat or slow and sultry, but in all cases, you learn to make the pole your dance partner and never miss a beat.

Instructors will have modifications and/or advancements for students as they see fit. Dance your heart out, Queen!




If you've never taken a pole dance class or have just started your pole journey, you'll feel right at home in this class. Learn basic spins, climb up (and slide down!) the pole, rock out some essential floor work, and start developing your personal pole style. Instructor approval is required to move on to more advanced classes. There's no skill or upper body strength required for this class, just come dance with us!